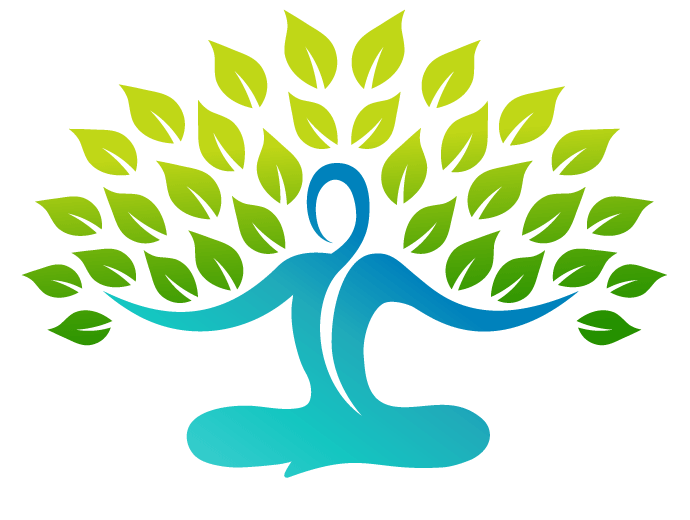 Mindful Ways

to Wellness
"Your Personalized Holistic Health & Wellness Center"
Local and Long Distance Services Available
St. Petersburg and Tampa
Basia Toczek,

ND, Ed.D

,

M.A.,

RMHCI, FNTP, E-RYT-200
Founding Owner, Director, & Wellness Practitioner at Mindful Ways to Wellness Center
Basia Toczek is a Doctor of Natural Health (Traditional Naturopath) and has earned her Doctorate in Education with a specialty in Curriculum Development and Instructional Leadership, her Master's Degree in Clinical Psychology, and is currently completing her LMHC licensure requirements. She is also a Certified Neurofeedback Trainer, Certified Life Coach, Certified Nutritional Therapy Practitioner, Certified Tibetan Bowl Sound Therapist, and Certified Mindfulness Meditation and Yoga Instructor (200 RYT). She obtained training in Mindfulness-Based Stress Reduction (MBSR) with a concentration in mind-body medicine. She is the founder and owner of Mindful Ways to Wellness, where she is also a Wellness Practitioner. She enjoys developing and implementing optimal wellness classes, workshops, and programs and is a dynamic wellness educator with over a decade of experience in mental health, life coaching, wellness education, yoga, and mindfulness-based therapies.
Doctor of Naturopathic Medicine
Doctorate of Education
Masters in Clinical Psychology
Certified Functional Nutritional Therapy Practitioner
Certified Neurofeedback Trainer
Certified Life & Mental Health Coach
Certified Natural Health Professional
Certified Tibetan Bowl Sound Therapist
Certified Yoga & Meditation Teacher

In addition to the individual work Basia does with her clients as a mental health counselor, life coach, nutrition and wellness consultant, and neurofeedback trainer, she teaches various yoga classes, Mindfulness-Based Stress Reduction programs, nutrition classes, and wellness workshops at various colleges, health centers, corporations, and yoga studios in the Tampa/St. Petersburg area.
As a therapist, holistic wellness practitioner, and educator, her therapeutic and instructional approach teaches participants how to develop non-judgmental awareness of their moment-to-moment experience by cultivating mindfulness in their daily activities. As a coach, health consultant, and wellness educator she offers her participants powerful integrative approaches and practical tools for dealing with physical, emotional, and psychological stress. Basia blends her knowledge and passion for wellness and helps each individual transform their home, health, and life holistically.
Outside of her private practice, Basia is an adjunct professor, teaching various psychology, research, and statistics courses where she bridges the gap between theory and practice through lively classroom activities and real-life clinical examples. She aims to ensure that each student finishes each course with a better understanding of theory, the behavior of others, and a better understanding of themselves.
Mental Health Counseling
Life & Wellness Coaching
Corporate Wellness Programs
Nutrition & Health Consultations
Private Yoga Classes
Mindfulness Meditation Classes
Wellness & Nutrition Classes
Neurofeedback training
Mindfulness-Based Stress Reduction Workshops
Offering free 30 minute consultations for Mental Health Counseling, Life Coaching, and Wellness Consultations. To schedule your free session please call or email.
Licensed Mental Health Clinician
John Whitaker is a Licensed Mental Health Counselor (LMHC) with a Master's Degree in Mental Health Counseling and over nine years of clinical counseling experience. John's passion is helping his clients to reconnect with their authentic, empowered selves in a healthy way and to engage in positive relationships for a more fulfilling life.
John received most of his experience working in community mental health with clients from a diverse range of backgrounds. He also spent a year facilitating group therapy in a domestic violence intervention program and providing substance abuse counseling. He has also been trained in Trauma-Focused Cognitive Behavioral Therapy (TF-CBT) as well as Non-Abusive Physical & Psychological Intervention (NAPPI) for managing crisis situations.
John provides mental health counseling for individuals, families, and children (ages 8 to 18) in a safe and supportive environment. One of John's specialties is helping clients cope with and manage anxiety and other emotional stress, using mindfulness training and other tools to confront the thoughts that create their emotional stress and to manage its physical symptoms. His therapeutic approach is eclectic (including solution-focused, strength-based, cognitive behavioral therapy, and mindfulness training), and it is tailored to respond to each individual client's needs and preferences.
LMHC (Licensed Mental Health Clinician)
M.S. in Mental Health Counseling
M.A. in Applied Anthropology

Individual Mental Health Counseling
Family Therapy
Child and Adolescent Therapy (Ages 8-18)
Although John specializes in treating anxiety and depression and enhancing self-esteem, he also has significant experience in working with other issues including life transitions and adjustment, trauma and/or victims of abuse, anger management, grief, coping with long-term illness, and family relationships. While he has professional knowledge and training, John believes that his clients are the experts on their own lives, that each of us has an inner wisdom, and that he can help them access by working together as a team using effective evidence-based techniques.
Offering free half-hour initial consultations.
Marketing and Wellness Coordinator​
Laura Hagen holds a Bachelor of Fine Arts degree in Creative Writing from the University of British Columbia in Vancouver. She completed the Wellness Intern program at Mindful Ways to Wellness in February 2019 before transitioning into her current role. She serves as the direct point of contact for clients, vendors, and other wellness professionals. She is also responsible for marketing company services and maintaining a presentable and welcoming atmosphere in the Wellness Center. In addition to her duties as Marketing and Wellness Coordinator, she assists with the Healing Arts Internship Program as well as in workshops on NeurOptimal® neurofeedback, goal-setting, and other wellness-related topics.
Laura is particularly interested in the interplay of the various holistic approaches to improving mental health, from counseling and nutrition to yoga and mindfulness. She has experienced firsthand the power of these modalities to bring about healing and balance, and she is eager to share that experience with the St. Pete community.
Graduate of the Healing Arts Internship Program at Mindful Ways to Wellness
Bachelor of Fine Arts in Creative Writing
Her previous work experience has all been with small businesses, so she brings a passion for reaching new clientele, expanding and promoting services, and the teamwork needed to grow a business.
Jason Hendley,

BS, RYT-200
Operations & Technology Coordinator, Yoga Teacher, and Wellness Practitioner
Jason was drawn into the mindfulness and alternative health fields after chemotherapy treatments left him dealing with chronic neuropathic pain in his hands and feet. He began with a solitary meditation practice, then, seeking further guidance and mentoring, he found the Florida Community of Mindfulness, where he currently studies Buddhist philosophy and meditation in the lineage of Thich Nhat Hanh. Jason started incorporating movement into his practice in the form of yoga and soon sought out yoga teacher training to deepen his own yoga and mindfulness practice. He quickly discovered that he enjoyed sharing the teachings of yoga with others.
B.S. in Information Science
Certified Yoga Teacher
Yin Yoga Certification
Certified Neurofeedback Trainer
Mindfulness Practitioner
Graduate of the Healing Arts Internship Program at Mindful Ways to Wellness
Private and Group Yoga Classes and Workshops
Technology Consultations
Jason Hendley is a certified yoga teacher (RYT-200) and is also certificated to teach Yin Yoga specifically. He is currently pursuing his 500-hour yoga certification at the Lotus Pond in Tampa. Jason has earned his bachelor's degree in Information Science from Florida State University and since then has spent over two decades in the Information Technology industry. He is passionate about the mindful use of consumer and professional technology and believes it can make our lives easier, and not unavoidably more complicated. Jason has the patience and insight necessary to demystify computers, smart devices, and the internet for people that may be feeling stuck, overwhelmed, or left behind. Jason is also an experienced meditation practitioner, an aromatherapy and Ayurveda enthusiast, and a certified NeurOptimal® neurofeedback trainer.
Now certified, Jason is excited to share the wisdom and benefits of mindfulness and yoga with clients at Mindful Ways to Wellness. In addition to teaching workshops and classes, he is available for private sessions which can focus on topics such as: introduction to yoga, developing a personal yoga practice, dosha balancing, pranayama (breathwork), chakra clearing and meditation. He is also available for one-on-one consultations and training for people struggling with technology or social media challenges in their daily lives.
In addition to his role at Mindful Ways to Wellness, Jason is a Senior Software Engineer at Definitive Logic. He works in Tampa developing financial management software solutions for a multi-billion-dollar organization.