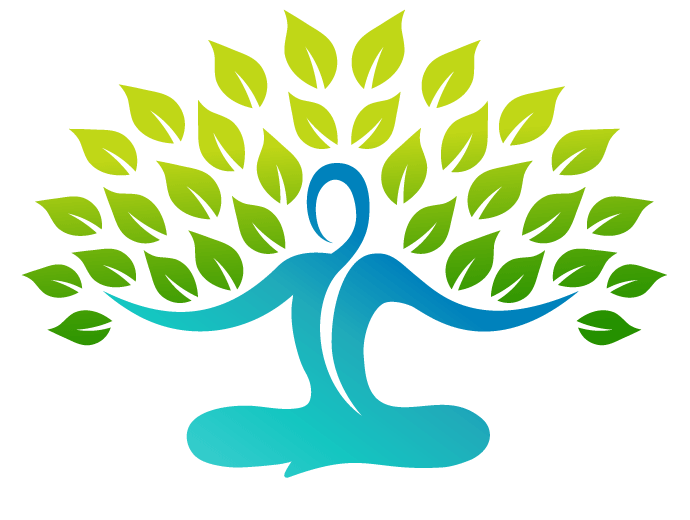 Mindful Ways

to Wellness
"Your Personalized Holistic Health & Wellness Center"
Local and Long Distance Services Available
St. Petersburg and Tampa
Mindfulness-Based Stress Reduction
How will learning MBSR help to reduce my stress?
Stress research has shown us that it is not so much the stressor itself, but how it is perceived and what the mind/body does in reaction to that perception that determines whether or not we experience distress in response to a stressor. By cultivating mindfulness we learn to relate to our experience with less anxiety and fear, allowing more space between experience and perception. With this skill, we can move from mindless reactivity to skillful response, from a sense of urgency to a calm inner peace. We bring a more compassionate attitude towards ourselves and our situations and therefore cause ourselves less suffering through unskillful reactive habits (e.g. a host of addictions, venting anger inappropriately, poor self-care).

The skills learned through MBSR training can help reconnect us with our sense of wholeness regardless of what challenges we are facing. We can experience greater balance in our lives regardless of how chaotic things may appear from the outside. These skills can be helpful to those living with work or family stress, relationship issues, mid-life transitions, emotional and psychological challenges, chronic pain or physical illness.
Those who practice mindfulness techniques, commonly report experiencing:
- A relaxed awareness of the present moment
- Enhanced psychological flexibility
- Release of unhelpful attachment or aversion
- Greater stress tolerance and impulse control
- Clarity and awareness of thought patterns
- Greater insight
What does clinical research show?
Clinical research findings related to MBSR and other Mindfulness-Based programs over the past 35-45 years are very encouraging. Those completing these programs consistently demonstrate and report long-lasting improvements such as:
Improved health-related quality of life
- Increased sense of life meaning and manageability
- Reduced anxiety & depression
- Enhanced self-esteem and activity levels
- Reduced chronic pain and physical distress
- Fewer panic type experiences
- Strengthened immunity

Increased social activity and vitality
- Reduced tension, anger, and fatigue
- Improved sleep quality
- Reduced pain-related drug use
- Improved emotion regulation, reduced anxiety
- Halved rates of depression
- Decreased blood pressure
- Optimal states of relaxed alertness
- Decreased psychiatric hospitalizations
- Reduced harmful behaviors
- Reduced substance abuse
- Decreased interpersonal problems
- Fewer and less intense headaches
- Brain activity associated with positive emotion
Please contact us if you are interested in attending or hosting an MBSR program or Workshop.

The 8 Week MBSR Program include:
In the 8 week program, we learn to come into and remain in the richness of the present moment. We will focus on bringing our attention to our breath, physical sensations, thoughts, and feelings through a variety of meditation techniques including mindful yoga, sitting, walking and eating meditation as well as mindful speaking and listening.

This program closely follows the model developed by Jon Kabat-Zinn. It runs for eight consecutive weeks, each session lasting about 2.5 hrs (sometimes extended to 3 hours with larger groups), on the sixth week the session will be held on a Saturday and is a full day (i.e. 7 hour) retreat beginning at 10am and ending at 5pm. The eight-week program is 23 to 27 hours of total in-class instruction. There are daily homework exercises and training CDs for further deepening awareness during ordinary daily activities.
The fee for the eight-week programs is on a sliding scale, based upon ability to pay, and ranges from $400 to $600 (credit cards accepted). You set your own fee based upon your financial situation, no questions asked. Costs include (1) in-class instruction, (2) training CDs (i.e. Body Scan, Guided Meditation, Mindful Hatha Yoga), (3) Weekly homework reading materials are provided, (4) Free access to all future MBSR Day-long Reunion Retreats.

I hope that all who would like to participate in the 8-week MBSR program can do so regardless of financial limitations. If you are interested in participating in this program but can not afford to pay the sliding scale tuition I have established a fund for partial scholarships. If you would like to be considered for a scholarship or feel moved to contribute to this fund, please feel free to contact me.
​
Registration Information:
To register for the 8-Week Program please sign up below. You will be able to select the price range that fits your budget ($400, $450, $500, $550, or $600) for the full 8 week program. Please note that this is a 8 week program that meets weekly on Wednesday nights for 2.5 hours from 6pm to 8:30pm. Attendance is required at a minimum of 6 of the 8 sessions. This program is not refundable or transferable 6 days after the program starts. You must attend any one of the free live information/orientation sessions listed below to participate in the 8-week program.
​
Stay tuned for future program updates.
What is MBSR?
Mindfulness-Based Stress Reduction (MBSR) is an experiential program developed and popularized by Jon Kabat-Zinn at UMass Medical School over the past 30 years. MBSR has been shown in clinical research to have a profound effect on one's ability to effectively regulate the mind, and consequently the emotions and physical health. It is used in complementary and alternative medicine programs at a number of universities, including UMass, Stanford, Duke, U of Virginia, UC San Francisco and many others around the world (i.e. 250+ universities and hospitals worldwide according to a recent count). With its focus on the development of non-judgmental awareness of our moment-to-moment experience, MBSR offers a powerful, integrated approach to working with our daily physical, emotional and psychological stress, as well as offering powerful coping tools for dealing with chronic pain and debilitating illness. For many, this program provides a solid foundation for deep emotional healing and spiritual growth.